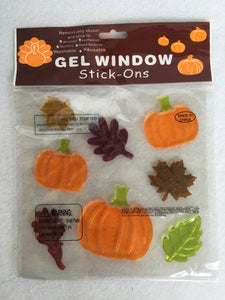 Harvest Gel Window Stick-Ons
These Gel Charms are fun to place anywhere in your home to accent any room!  Will stick to any windows, mirrors, appliances, monitors or glass surfaces in your home!
 ***NOTE: This is a one of a kind item. If this item is currently sold out or you would like to purchase more then one item, please contact support@crazeabout.com.