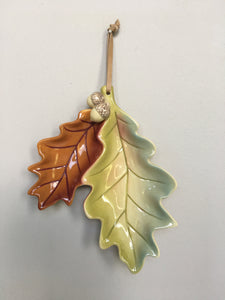 Harvest Russ Berrie and Co. Ceramic Leaf and Acorn Wall Hanging
A sophisticated leaf and acorn wall hanging but can be functional and used in the kitchen too!  Enjoy decorating with or for entertaining this fall season. 8" x 6"
***NOTE: This is a one of a kind item. If this item is currently sold out or you would like to purchase more then one item, please contact support@crazeabout.com.