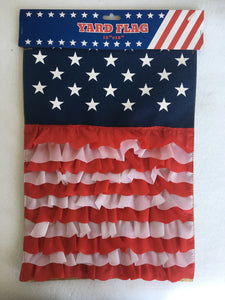 Patriotic Ruffled Yard Flag
Enjoy this ruffled Americana yard flag to show your patriotism for all the patriotic holidays!  Has a burlap backing. 12" x 18"
***NOTE:  This is a one of a kind item. If this item is currently sold out or you would like to purchase more than one item, please contact support@crazeabout.com.