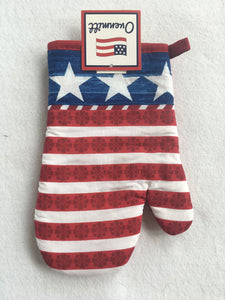 Patriotic Stars and Stripes Oven Mitt
How festive is this oven mitt with stars and stripes for all our patriotic holidays!  Made of 100% cotton. Enjoy decorating and using this mitt in your kitchen!  10 in.
***NOTE:  This is a one of a kind item. If this item is currently sold out or you would like to purchase more than one item, please contact support@crazeabout.com.