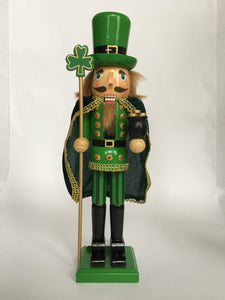 Saint Patrick's Day Soldier Nutcracker
Nothing better to celebrate St. Patrick's Day than with this majestic Nutcracker!  This regal guy will definitely stand out among your St. Patrick Day decorations! 14" x 4"
***NOTE: This is a one of a kind item. If this item is currently sold out or you would like to purchase more then one item, please contact support@crazeabout.com.