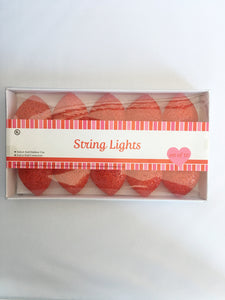 Valentine Gel Coated Heart Shaped String Lights
Decorating with lights is so much fun to bring joy and brightness to your home!  It creates the perfect red glow ambience!  Each box contains a set of 10 lights.  For indoor or outdoor use.   
***NOTE: This is a one of a kind item. If this item is currently sold out or you would like to purchase more than one item, please contact support@crazeabout.com.