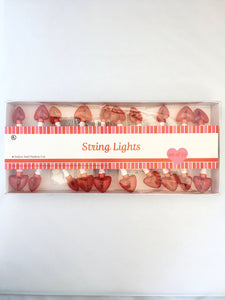 Valentine Heart Shaped String Lights
Nothing is more fun than to decorate with lights to bring brightness and joy to your home!  Enjoy this warm red glow to celebrate Valentine's Day in your home!  Each box contains a set of 20 lights.  Electrical plug in, not battery operated.  For Indoor or Outdoor use.  
***NOTE: This is a one of a kind item. If this item is currently sold out or you would like to purchase more than one item, please contact support@crazeabout.com.