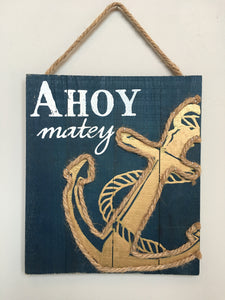 Beach Nautical Ahoy Matey Sign
This wooden sign displaying an anchor outlined with nautical rope stating Ahoy Matey will serve as a great piece for your home!  A great compliment with Crazeabout's Crab Shack sign.  11.75" x 11.5"
***NOTE: This is a one of a kind item. If this item is currently sold out or you would like to purchase more then one item, please contact support@crazeabout.com.