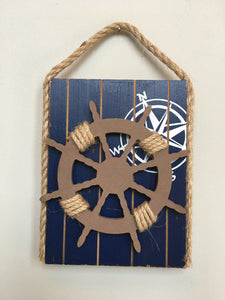 Beach Nautical Wooden Ship's Wheel Sign
Great wooden sign of a ship's wheel outlined with nautical rope.  A perfect display for any home!  6.25" x 8"
***NOTE: This is a one of a kind item. If this item is currently sold out or you would like to purchase more then one item, please contact support@crazeabout.com.