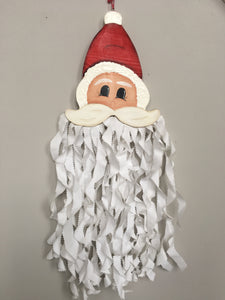 Christmas Hand Crafted Santa With Ruffled Beard Wall Hanging
What a unique way to display Santa in your home! This handmade and hand painted Santa with his ruffled material beard will certainly stand out among your holiday décor!  Enjoy for the Holidays!  27" x 10"
***NOTE: This is a one of a kind item. If this item is currently sold out or you would like to purchase more then one item, please contact support@crazeabout.com.