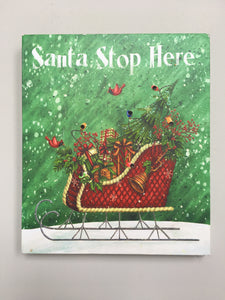 Christmas Santa Stops Here Light Up Sleigh Sign
This light up sign will certainly catch Santa's attention to stop at your home for Christmas!  So enjoy the warm glow of these lights in your home while you are waiting for Christmas to arrive!  2 AA batteries included.  12" x 10"
***NOTE: This is a one of a kind item. If this item is currently sold out or you would like to purchase more then one item, please contact support@crazeabout.com.