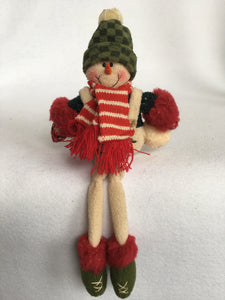 Christmas Snowman Plush Ornament
Enjoy hanging this precious snowman anywhere in your home! His dangling legs will surely make you smile!  13" x 6"
***NOTE: This is a one of a kind item. If this item is currently sold out or you would like to purchase more then one item, please contact support@crazeabout.com.