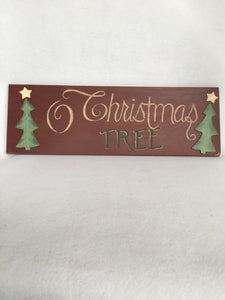 Christmas Vintage "O Christmas Tree" Wood Sign
This is a simple but elegant vintage sign of the song we all love to sing to celebrate Christmas, "Oh Christmas Tree".  This is a great sign to help bring back all your special memories of Christmas!  Enjoy in your home!  24" x 8"
***NOTE: This is a one of a kind item. If this item is currently sold out or you would like to purchase more then one item, please contact support@crazeabout.com.