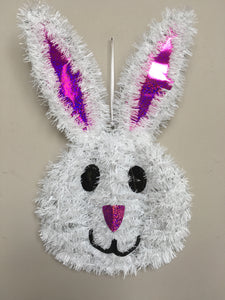 Easter Tinsel Bunny Face Wall Hanging
This adorable tinsel bunny face wall or door hanging will certainly bring a smile to your guest's faces when they enter your home!  14" x 9"
***NOTE: This is a one of a kind item. If this item is currently sold out or you would like to purchase more then one item, please contact support@crazeabout.com.