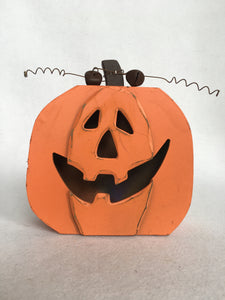 Halloween Light-Up Wooden Pumpkin
Great pumpkin that flashes all different colors inside to create that fun but scary feeling for Halloween.  Great piece to decorate with!  Comes with three LR44 cell batteries.  8.5" x 9"
***NOTE: This is a one of a kind item. If this item is currently sold out or you would like to purchase more then one item, please contact support@crazeabout.com.