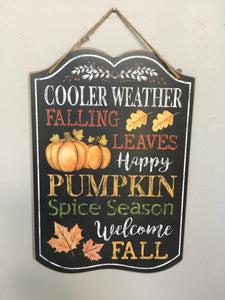 Harvest Multiple Depictions of the Season Wall Hanging
What a great wall hanging to describe all the reasons why we love the autumn season!  Perfect for every home!  10.5 x 15"
***NOTE: This is a one of a kind item. If this item is currently sold out or you would like to purchase more then one item, please contact support@crazeabout.com.