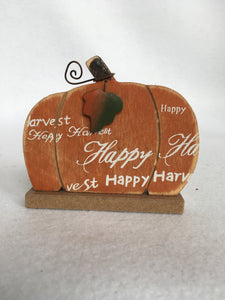 Harvest Small Wooden Pumpkin Happy Harvest Block Sittter
Just a cute little block sitter depicting a pumpkin, wishing you a happy harvest.  Perfect to add some color to a small space on a shelf, etc.  4.25" x 3.75"
***NOTE: This is a one of a kind item. If this item is currently sold out or you would like to purchase more then one item, please contact support@crazeabout.com.