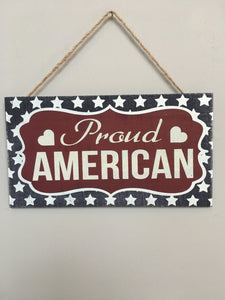 Patriotic Proud American Sign
Stand proud and broadly display this sign in your home stating how proud you are to be an American!  Not only are we are proud to be American but Crazeabout is proud to be an American company too!  11.5" x 6.25"
***NOTE: This is a one of a kind item. If this item is currently sold out or you would like to purchase more then one item, please contact support@crazeabout.com.