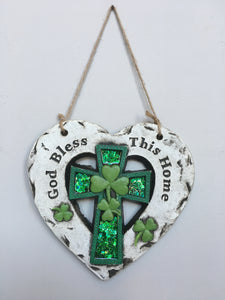 Saint Patrick's Day God Bless This Home Slate Wall Hanger
A beautiful religious piece to bless your home for the holiday!  This slate wall hanger is embellished with a shiny Celtic cross and shamrocks for God to bless your home!  7in x 8in.
***NOTE: This is a one of a kind item. If this item is currently sold out or you would like to purchase more than one item, please contact support@crazeabout.com.