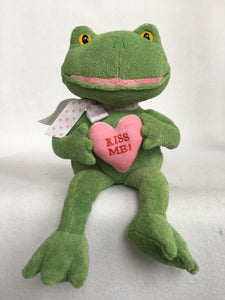 Valentine Animal Adventure 2006 Kiss Me Plush Frog Prince
Adorable plush frog asking to be kissed so he can turn into a prince!  Great to display anywhere in your home!  15" x 7"
***NOTE:  This is a one of a kind item. If this item is currently sold out or you would like to purchase more than one item, please contact support@crazeabout.com.