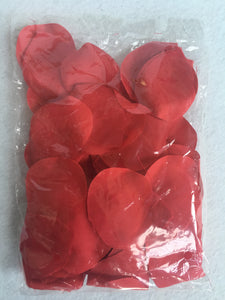 Valentine Bag of Rose Petals
You can't celebrate Valentine's Day without some rose petals! Perfect to place around your Valentine's day décor piece to highlight your display or to lead a path for someone to find you!  Enjoy your Valentine's day! 
***NOTE:  This is a one of a kind item. If this item is currently sold out or you would like to purchase more than one item, please contact support@crazeabout.com.