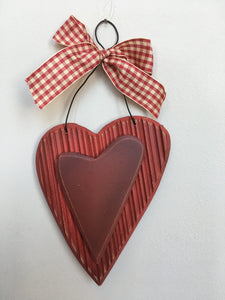 Valentine Small Heart Sign
Two hearts are layered together to form this Valentine sign for a heartwarming display.  Perfect for a decorative touch in any smaller space! 5in x 6in.
***NOTE: This is a one of a kind item. If this item is currently sold out or you would like to purchase more than one item, please contact support@crazeabout.com.