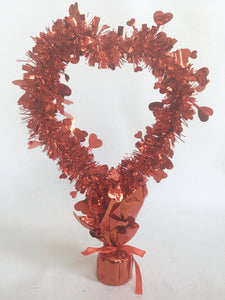 Valentine Tinsel Heart Decoration
Spruce up any area of your home with this shiny tinsel heart decoration. Looks great in any room and will add a valentine mood to your home!  10in x 14in. 
***NOTE: This is a one of a kind item. If this item is currently sold out or you would like to purchase more than one item, please contact support@crazeabout.com.