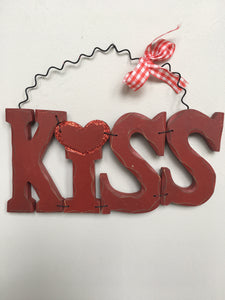 Valentine Wooden Kiss Sign
Great wooden kiss sign that uses a glittered heart for the dot in the letter "i" in kiss!  Perfect for Valentine's Day!  10' x 7"
***NOTE:  This is a one of a kind item. If this item is currently sold out or you would like to purchase more than one item, please contact support@crazeabout.com.